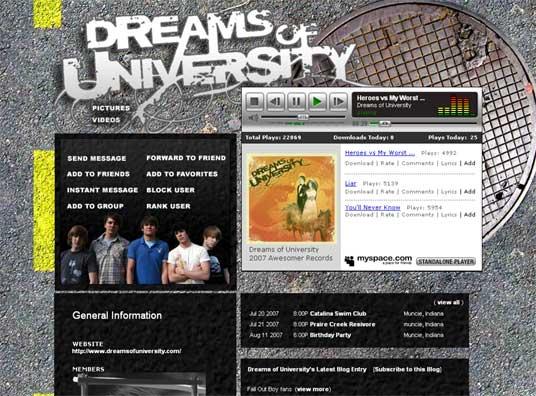 The MySpace "style-hack" I've been slaving over for my internship is finally up and running. It's okay.
http://www.myspace.com/dourocks
[edit] … eerrrgghhh! It doesn't work right in Safari. Back to the drawing boards, I guess. If you go there, it may or may not look anything like that image. Ugh. This is so disheartening.
[edit][edit] Back up, although it doesn't look exactly like the screenshot.
[edit][edit][edit] As of today, 2-28-08, their page has a different layout that I didn't design, though I did sort of fix the code. Oh, well.