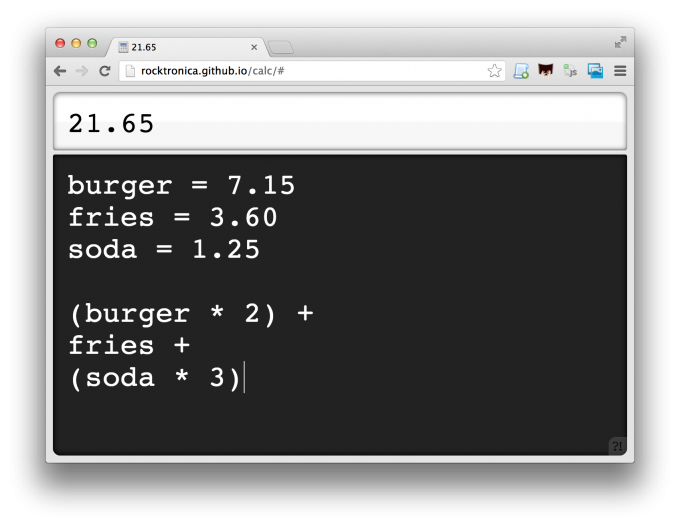 An experiment to write a "free form" calculator with variables. I say "experiment", because it's sort of technically dangerous to allow that sort of thing and should be used with caution!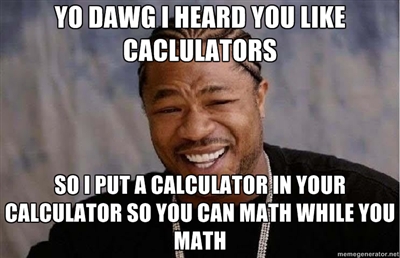 Also comes with a bookmarklet (Click the little "?!" thing in the lower right) to run as a sidebar alongside other pages. Handy if you, like me, regularly need to do margin math.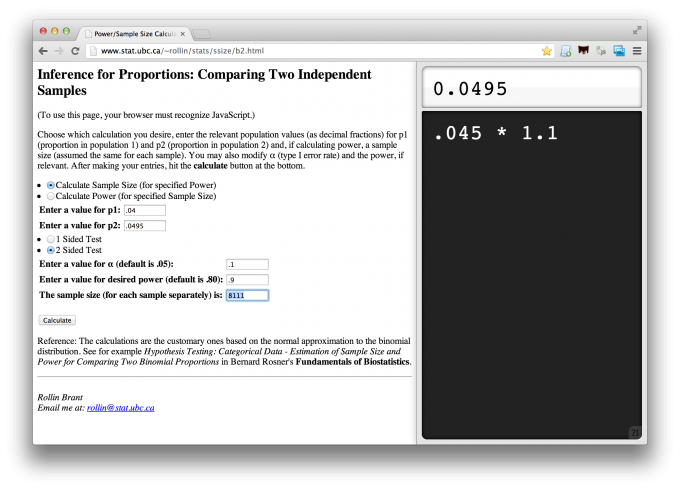 At the moment, works only in Chrome.