I made this little guy for my girlfriend over the weekend. His name is Hansel, and he is in some serious agony.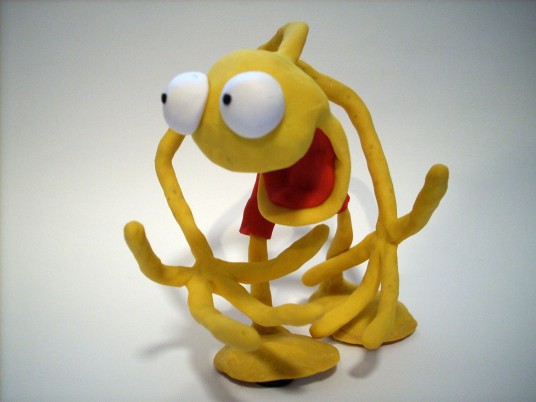 He's a smidge under 4″ tall but would be about 6″ if he didn't slouch so bad. Like the others, Hansel's made out of Sculpey clay, wire, and some aluminum foil on his oven-burnt feet.
Click any of the pictures for a closer look.