Here it is, as promised: Tommy and the Tommies… the self-titled album. These are the original tracks, as recorded in my makeshift apartment studio, with some of the live audio at the beginning for fun. They're okay.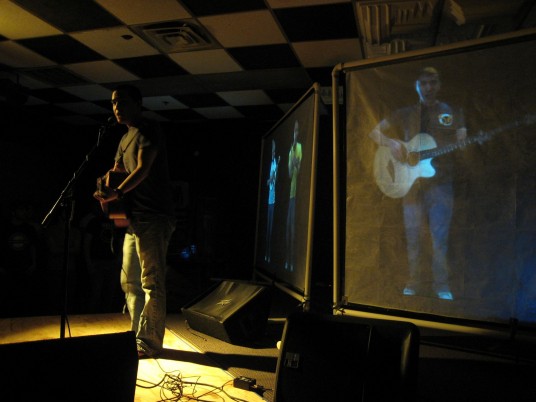 Picture by my mom!
Download, share, burn, dance, and enjoy. Huzzah!
Here it is in a big zip file if you want it in one go. It includes the cover art. It's about 22mb, so use a download manager if you've got one.
This work is licensed under a Creative Commons Attribution-Share Alike 3.0 United States License.