The sketch comedy group I'm in, Something Else, made a short film called "The Last Mullet." We put it online last week. Watch it here at Vimeo.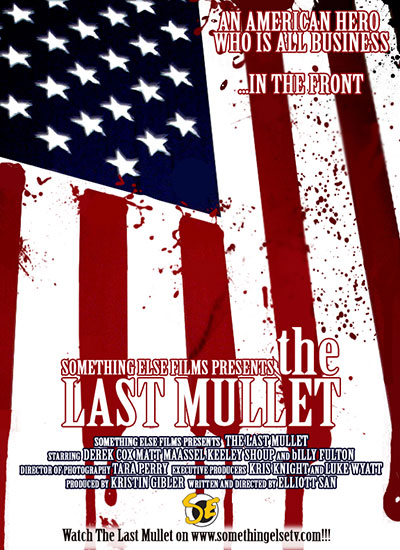 "In a world where the mullet has been outlawed,
one man stands up for his rights to be Amurican."
I make a cameo around two minutes in as a rad dude getting his hair cut, but my real job was "visual effects," fixing things in post-production and making the title and stuff.
This is from a dolly shot where you could see the reflection of the camera on the truck, a big faux pas in our industry. I motion-tracked a still image of the truck's side onto it, covering the reflection.

If you've got twenty free minutes and a good internet connection, go watch it. Everybody put a lot of work into it and it's pretty sweet.