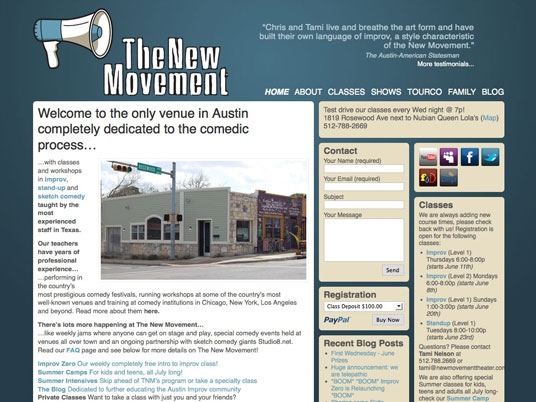 The New Movement Theater is an improv and stand-up workshop venue in Austin, TX, run by Chris Trew and Tami Nelson.
This is actually the third incarnation of TNM's site. The first was somebody else's design and static code. The second was their design and my code, ported to WP. This one is my design and my code (but made to work with a logo made by Sarah Price).
dual sidebars
social networking and upcoming events widgets a la Studio8.net
call to action widget powered by PlanetOzh's Theme Toolkit
PayPal registration/payment widget
randomized header testimonials and footer ads, pulled from their respective categories
Yay!