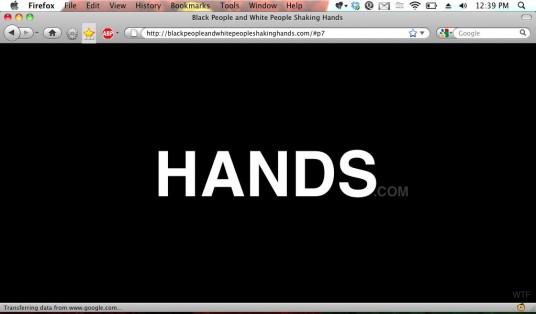 Uhhh
A satire* of corporate buzzword culture. Synergy. Blogosphere.
Tech
jQuery-powered panel iteration
Girlfriend-suggested interval acceleration and deceleration
Blocky, capped Helvetica
body:hover CSS pseudo-class to hide/show "WTF" explanatory blog post link
Made on a Hackintoshed Dell Mini 9 in about half an hour
Moral
Never let a Twitter conversation dictate what domain names to buy.
*Not sure that's the word I want…